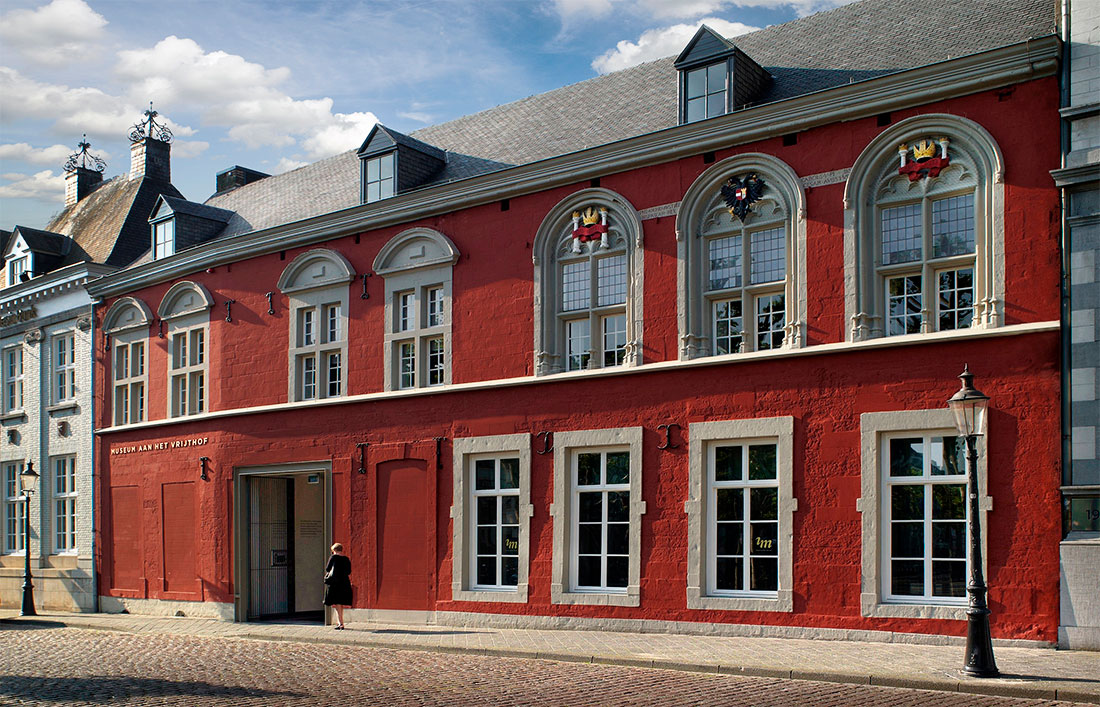 MUSEUM AAN HET VRIJTHOF: Museum aan het Vrijthof is a young museum located at the heart of the city in one of the oldest buildings in Maastricht; the former retreat of Charles V. This private museum re-opened after major renovations in 2012. Museum aan het Vrijthof organizes a temporary exhibition three to four times each year.
Visitors of the museum can also enjoy an hour filled with culture amongst the shops, café's and restaurants Maastricht has to offer. And we have a freely accessible museum café, located at the covered courtyard.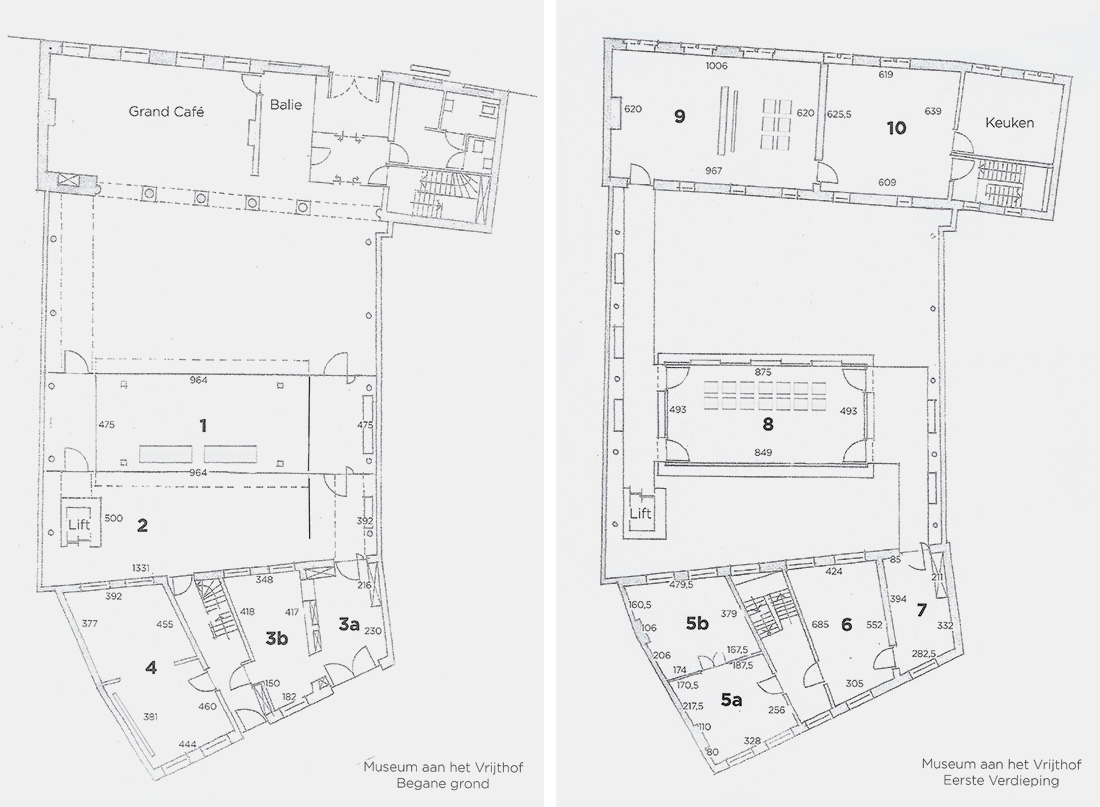 PREVIEW! GROUND-PLAN AND SOME ROOMS OF THE MUSEUM We are busy setting up both levels and all rooms, it is shuffling and puzzling with all the photographs we have. Each room is having a unique ambiance, from romantic classic to stylish modern. Only the best photographed locations will be shown. And to make the match with Museum aan het Vrijthof perfect, we will use the same classic looking and technically abstract photo's. From small picturesque to extreme large formats. We are looking forwards to welcome you at the opening ...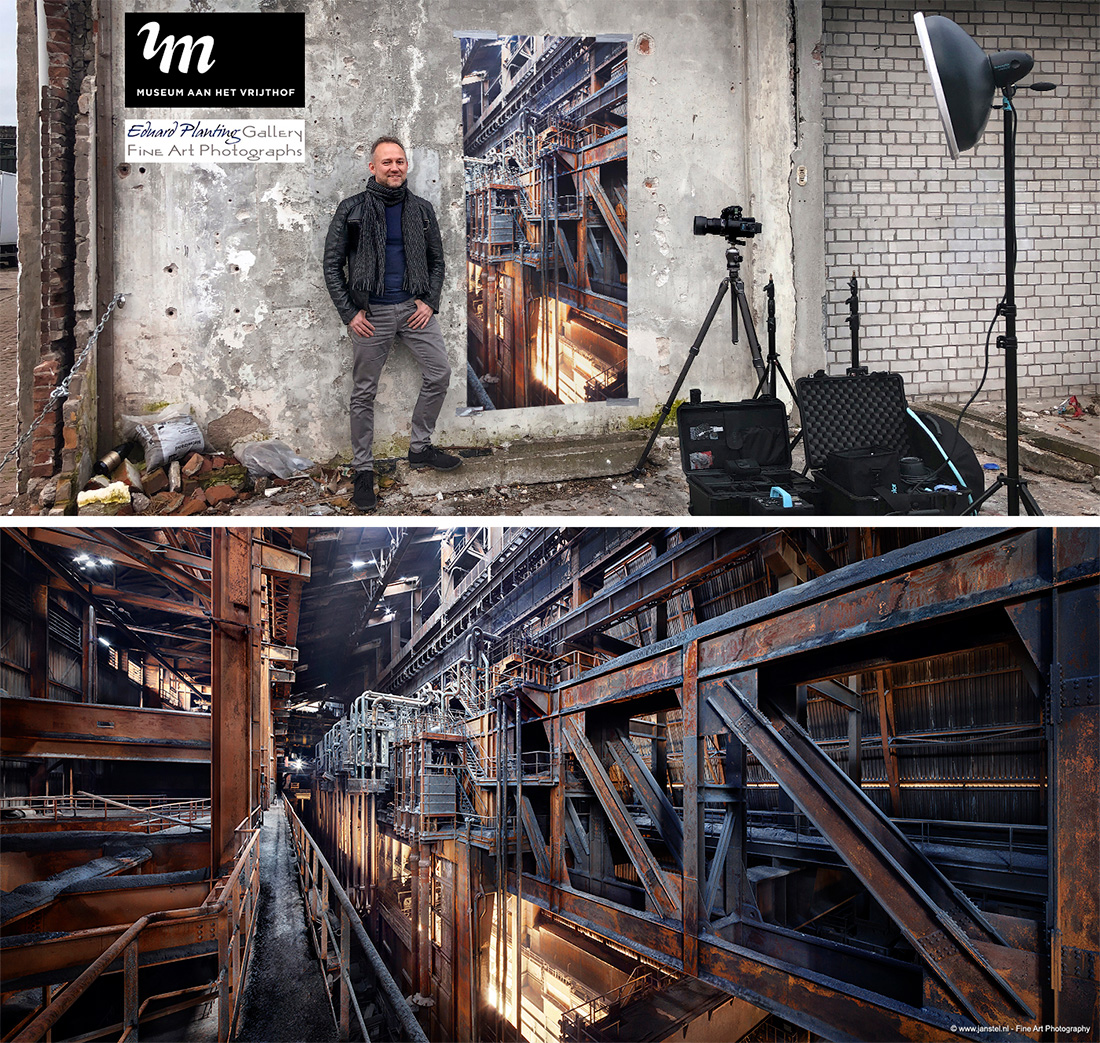 STEEL GIANT XXXL Imagine standing in front of the rich detailled and 50 shades color pallet "Steel Giant 05 XXXL". This is a small test print, the full 200 x 470 cm panoramic format will be exhibited in the museum. In 2018 the massive and impressive steel producing plant has been demolished.