THE EXHIBITION UNDER CONSTRUCTION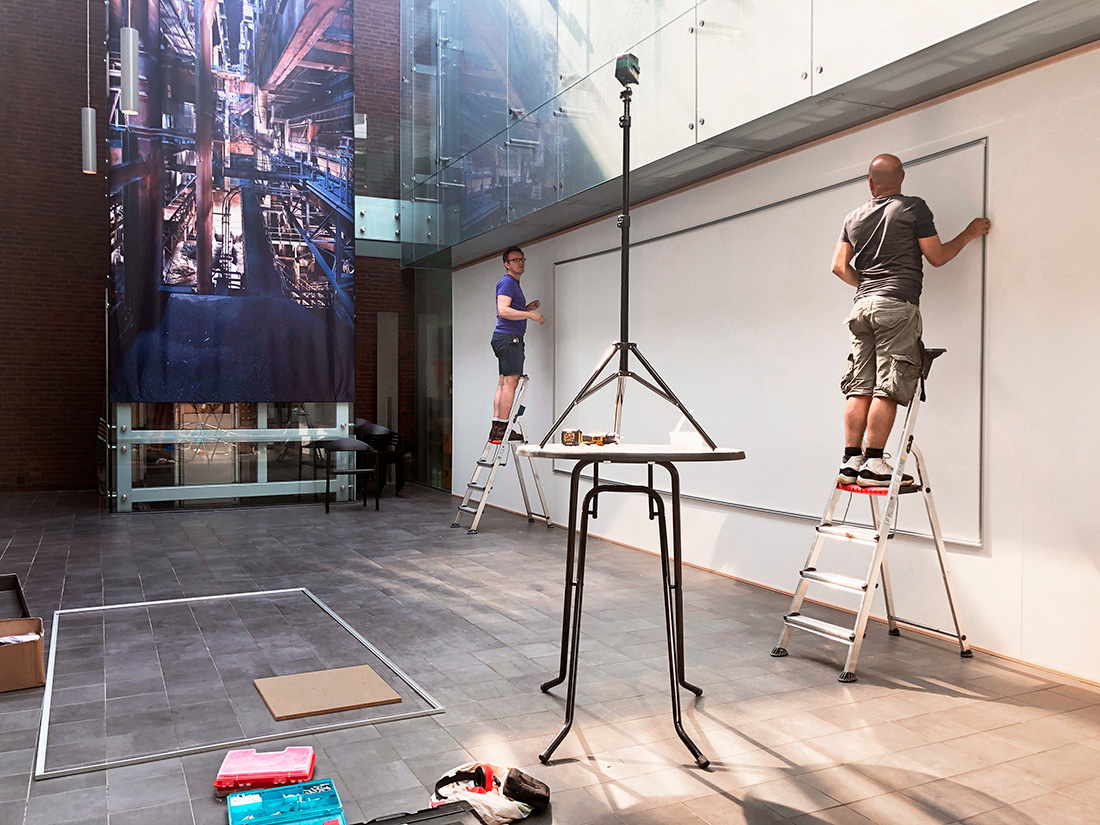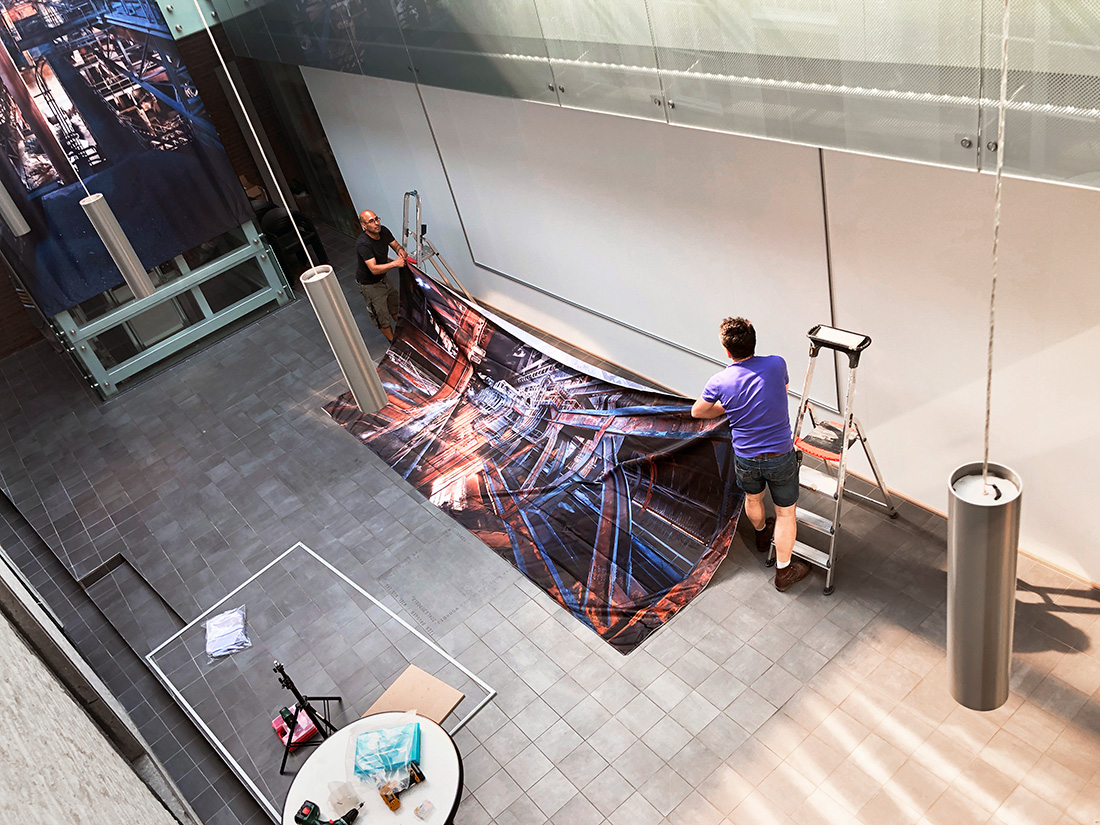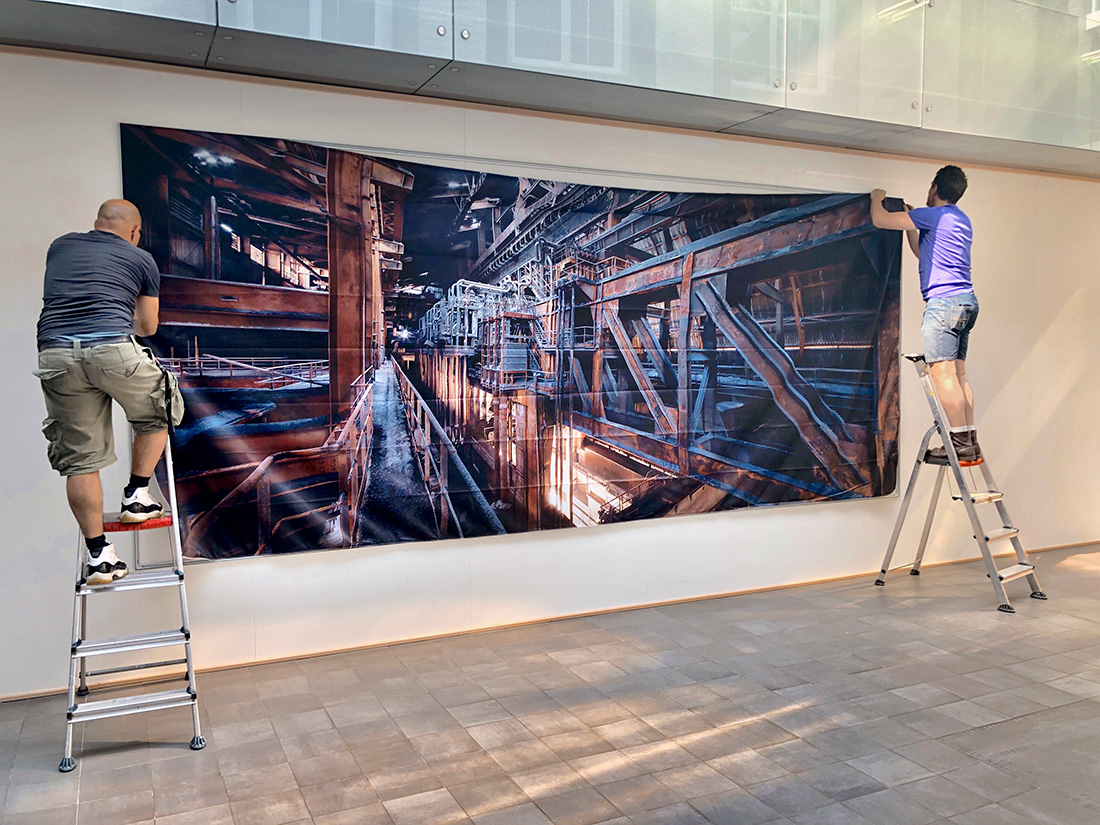 SOME OF THE GUESTBOOK REACTIONS (Dutch only): Mooie en bijzondere foto's met fascinatie voor mooi maar vervallen erfgoed. De fotograaf moet wel halsbrekende toeren uithalen, maar de resultaten zijn fantastisch. Dank! - Ria en Johan, Harderwijk
Veel herkenning, wonderlijk dat je die verborgen "schatten" vindt en vastlegt. Prachtig gefotografeerd. Bedankt voor je geduld om het juiste moment vast te leggen. - Jacob
Heel mooie combinatie van oude en nieuwe architectuur. De tentoonstelling van Jan Stel past er heel goed bij. Wat een meesterlijke en fantastische fotografie. Een levens museum en een lichtpunt van rust. - Hubert Noordman, Ugchele
Hoi Jan, schitterende hoe je foto's hier gepresenteerd worden, het is en blijft een feest van detail, verwondering en licht om te zien! Hoe je het licht vangt is weergaloos en ik ben benieuwd naar een aantal verhalen achter de locaties. Heel vriendelijk en gastvrij museum trouwens! Interessant en mooi histories gebouw, ook qua presentatie. - Carine Brinkman
Wat een schitterende en indrukwekkende tentoonstelling. Beeldschoon, mysterieus, interessant, prachtig licht, ,mooie kleuren en een perfecte presentatie. Elke ruimte weer een andere belevenis. Filmpje is hilarisch en "eng", voegt veel toe. Een groot succes! - Marie-Jeanne van Hovel tot Westerflier
Jan indrukwekkend al die prachtige foto's. Je hebt op een voortreffelijke manier de oude herinneringen aan vervlogen tijden weer naar boven gehaald. Bedankt! - Fam. Mac Donald, Edam
Wat een leuke ervaring om samen met jou door deze mooie collectie te lopen, Wat schuilen er veel verhalen achter elke foto. En wat is elk verhaal weer uniek. Van Spanje to Nederland, van boerderij tot staalfabriek. Een kans staaltje fotografie werk! - Ellen
Wat een fantastische tentoonstellingJan Stel op een prachtige locatie.Erg intrigerende beelden en zeer mooi gebruik van kleuren. Wij komen zeker terug en hebben weer een inspirerende fotograaf en mooie locatie erbij. - Kimsy en Jesse
Jan, wat een geweldige tentoonstelling! ruim 15 jaar geleden hebben we het er al over gehad en heb je het maar mooi gedaan. Erg indrukwekkend en de moeite meer dan waard! Tot de volgende museale tentoonstelling. - Dyon en Anita, Heilo
PDF DOWNLOAD MUSEUM BROCHURE, "MANMADE / NO HUMAN" (English only):

Click to download the brochure
I AM HAPPY, THANKFUL AND GRATEFUL! Thank you everyone who have visited my exhibition in beautiful Maastricht. And thanks to the management and volunteers of Museum aan het Vrijthof showing my photography oeuvre,  "Manmade / no human." It was a great opportunity to exhibit my photos to a larger audience.
The exhibition was a perfect combination of old classic and new abstract, both my photography and the beautiful ambiance of the Vrijthof. It was elegant and highly appreciated by all visitors, given all the warm reactions in the guestbook!